Roof Repairs Stafford

Midlands RFG has been building up a reliable and trusted reputation across the roofing repair industry in Stafford by providing durable, effective and efficient roof repairs. Our team and office are situated in Cannock just north of Birmingham meaning we can provide state of the art high-quality roofing services to a variety of domestic and commercial properties. Midlands RFG is a specialist roofing company that has a wealth of knowledge to be trusted with all roof repairs be it a small fix due to a leak or a full roof replacement and installation we offer nothing but the highest quality of work that will endure all weather conditions without losing it integrity for many many years to come.
Here at Midlands RFG we understand the effect a damaged roof can have on a home and to your bank account as these can be expensive jobs to complete if you don't know where to go. We pride ourselves on working with the client and there needs to build up a relationship with them going the extra mile to answer any question or queries that customers may have to ensure they fully understand our procedures and roofing repair services available to you.
Contact us now to arrange your free visit and receive a quotation which is tailored to your needs and requirements. Our expert team will get back to you as soon as possible building a reliable customer relationship advising you on the best roofing solution possible considering your availability budget. We will give you specialist advice from experienced roofers Stafford to provide multiple options for you to choose from to make an informed decision on the best approach to take.
Find a Specialist Roofer Stafford
When looking for a specialist roofer in Stafford you want to ensure that they are experts in their field and have the experience to adapt to all jobs at hand no matter what the property. Midlands RFG has a professional team with a wealth of knowledge in efficient and professional tiled roof repairs service across Stafford to ensure that there is the minimum downtime so you can get your home and daily life back to normality. We can provide you with our professional expert advice drawing from our experience and innovative team of roofers, to inform you about all the different roofing solutions we can recommend to you and knowing you are in the reliable hands of a reputable roof repairs company.
Our Roofing Services and Repairs:
Tiled and Flat roofs make up the majority of the market across the UK, however, being exposed to the environment and weather damage and wear can still occur leaving you with an unappealing worn down looking exterior for your home. Our roofer Stafford team can provide the very best standard roof repair service, being able to adapt and tackle and challenging job with no task being too big or small for our specialist team to handle.
Through our experience and the knowledge, we have gained on the way Midlands RFG have the capacity to work on all different sizes of property either domestic or commercial. We can come to your property or discuss over the phone to give you a dedicated and quick resolution to your roof issue at a competitive and fair price.
We have worked on developing our techniques and materials used to provide the very highest of quality service and have invested in the latest innovative new rubber roof repair technology and weatherproof materials, to make sure that we are unrivalled by anyone else and that the customer knows they will be investing in the very best roofing solution that will last.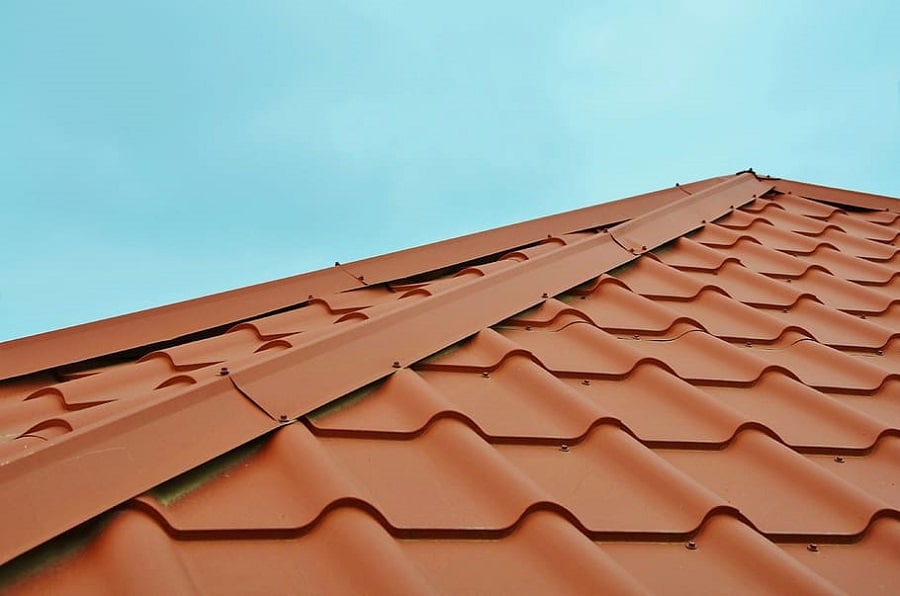 A Midlands RFG we pride ourselves in providing fully encompassing roof repairs in Stafford service on any aspect of roof repair, replacement and installations, with the capability of working with both industrial and commercial properties of all sizes. As a business owner, the last thing you need is the disruption to your business and a further expense due to a damaged that has occurred to the roof.  But don't worry, industrial facilities or warehouses often experience roofing problems and they are not uncommon. However, you can try to put a stop to the problem before further damage is caused and the small job becomes an expensive one.
Having a reliable team of roofers Stafford from Midlands RFG will always give you the best value and is the bridge to a lasting and effective service. We provide a maintenance service which is ongoing for our customers to help regularly monitor the condition of your roof to help prevent any deterioration and to highlight any potential issues that may arise in the future. You can rely on us in your time of need to deliver high-quality roof repairs Stafford and the wider area.
Changing your fascia's, guttering and soffits can completely revitalize and transform the appearance of your home. At Midlands RFG, have the knowledge to be able to offer a complete package of roofing services including external home renovations. We can provide a complete renovation of fascia and guttering across the West Midlands removing all damaged and old fascia's breathing new life into the exterior of your home. But our services don't stop there, we offer an ongoing maintenance and cleaning service to ensure you are getting the best out of your property and keep up the refreshed look.
View our wide variety of fascia boards available in multiple colours and styles for you to choose from
Additional Roofer Services in Stafford
Midlands RFG offers a wide range of roof repairs in Stafford for your home, providing a fully comprehensive service from porches to rooftops and tiled roof repairs. These services include:
Fibreglass roofs
Felt roof replacement
Flat roof drainage solutions
Overboard roof systems
Rubber roof installations
Structural repairs
Call us today on 01543879869 to speak with our friendly team, who will help take the pressure off and get your damage resolved as quickly as we can!