Roof Repairs Cannock
Midlands RFG is recognised for providing durable and cost-effective roof repair in Cannock. We are a local company providing first-class roofing services to a variety of homes. You can trust us to repair or install a high-quality roof, that will endure all weather conditions and be longstanding.
We know that when a roof becomes damaged it is a stressful and disruptive time, with the worry of an expensive fix and potential damage to your home. Contact us for your free visit and bespoke quotation with no pressure or obligation. We will work with you to provide the best solution within your budget, giving you options to choose from so you can make an informed decision.
Find a Trusted Roofer Cannock
At Midlands RFG we specialise in quick and professional tiled roof repair service across Cannock so you can get back to normality. We always offer expert advice from our experienced team of roofers, discussing the different options available to you and putting your mind at ease knowing you are in the hands of a reputable roof repair company.
Tiled and Flat Roof Repairs
Tiled and Flat roofs are the most common choice across the UK, but damage can still occur for a variety of reasons. Our highly skilled roofer Cannock team will supply a reliable and efficient roof repair service, with no requirement being too big or small.
We have the capacity to work on all different sizes of property, giving a dedicated and quick resolution to your damaged roof at a fair price. We have invested in the best new rubber roof repair technology and weatherproof materials, so you know you will be investing in a solution that will last.
Whether it is a small tile repair or a full roof replacement, you can rely on us in your time of need to deliver high-quality roof repairs Cannock and the wider area.
Industrial Roofing Repairs
The last thing you need is a disruption to your business due to a damaged roof.  Midlands RFG provides a high-quality service in repairs, replacements and maintenance of all industrial roofs. We can also maintain on an ongoing basis to prevent deterioration and identify potential future issues before they happen.
Fascia and Guttering
At Midlands RFG, we want to offer a complete package of services for your roof including external home improvement. We can renovate and refurbish old or damaged fascia as well as any guttering issues. It is worth considering us for regular ongoing maintenance and cleaning to ensure you are getting the best out of your property and keep up the refreshed look.
We have a wide range of colours and styles of fascia boards, so it's not only functional but aesthetically pleasing and in keeping with your home.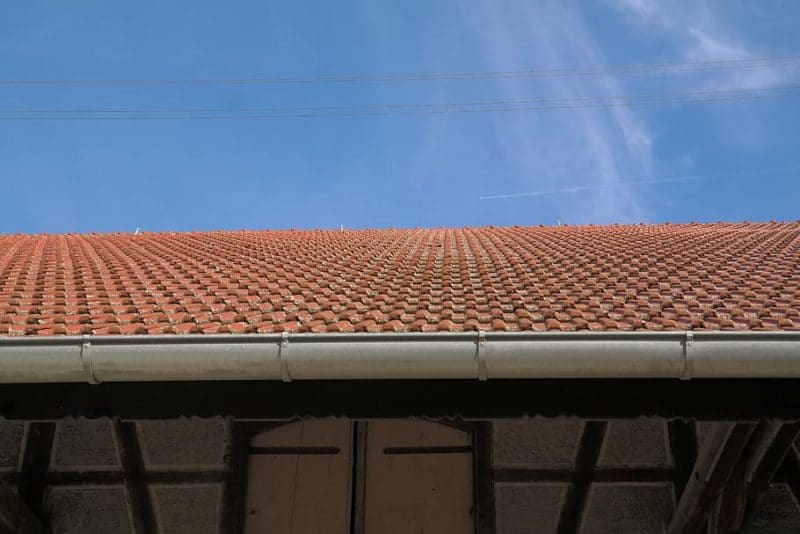 Midlands RFG Roofer Services in Cannock
Midlands RFG offers a wide range of solutions for your home, from porches to rooftops and tiled roof repairs. The services we offer are:
Felt roof replacement
Overboard roof systems
Rubber roof installations
Fibreglass roofs
Structural repairs
Flat roof drainage solutions
Call us today on 01543879869 to speak with our friendly team, who will help take the pressure off and get your damage resolved as quickly as we can!